Wholesale Wedding Centerpieces

~

Accessories & Gifts
Are you looking for Centerpieces for Weddings, Receptions, Anniversaries, Parties or other Special Occasion? Well you came to the right place! We have a huge assortment of Candle Holders, Candelabras, Lanterns and Vases for you to choose from. We sell in bulk quantities at wholesale prices. We can custom order to fit your needs regarding quantity or mix and match. We also have a wonderful selection of Gift Sets for any occasion.

We have over 300 Centerpieces to choose from as well as a variety of themes. A Large selection of Lanterns in different styles, great for table lighting and restaurant lighting. Check out the
Eiffel Tower Centerpiece it's an amazing metalwork sculpture Candle Holder and just a sample of some of the Candle Holders we have available.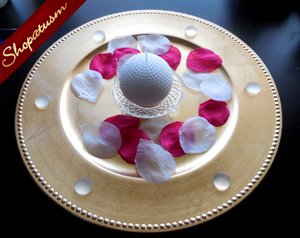 Decorative Table Centerpieces: We have many styles and colors to choose from whether you are looking for Modern, Asian, Exotic, Chic, Contemporary, Moroccan, Victorian, Outdoor, Summer, Spring, Winter or Fall. We have some beautiful elegant floral centerpieces, such as, Calla Lilies, Peonies, Tulips, Roses, Dawn Blossoms and Lotus. We also carry large Floral Centerpieces as well.
30% to 70% off Retail!

We offer all merchandise at way below retail price with a very low flat shipping rate, so the more you buy the more you save. Come shop with us for all your Party needs and enjoy the experience as so many of our loyal customers have thru out the years!

Unique Specialty Merchandise where customer service and customer satisfaction are of the utmost importance!